Patrick Noze. A revolutionary Artist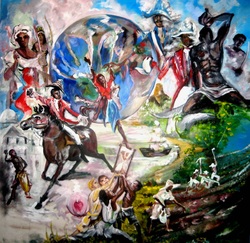 'Haiti Can not Fall' By Patrick Noze
Welcome to my web site,
As you venture into my world of art, you will find subject matters that intrigue your imagination . My goal is to emphasize the Haitian culture and touch the heart of the world through visual imagery of its culture . I do not restrict my artistic abilities , I have a wide range of styles. I have chosen to concentrate in the positive aspects of the Haitian culture because I can identify better with the Haitian Struggle. I am a Haitian artist educated in America, yet I still maintain the richness of the artistic techniques of Haiti. The brilliance of the colors adapted in a different style One will find correctness of anatomy and perception of dept , that differs my work from naïf paintings. My style defines the apply artistic theories of a Haitian Artist educated in America. My style represent a renaissance version of Haitian art. I welcome you to my world of art.

Patrick Noze

Painter, Sculptor and Portraitist




---
Sculptor, Patrick Noze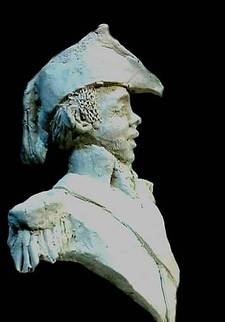 Toussaint Louverture

Toussaint Louverture
( Sculpture by Patrick Noze)

In remembrance of the Haitian heroes , I dedicate my talent to properly and correctly portraying The Haitian Culture . Hero "Toussaint Louverture" , The father of Haitian Liberty, Who during His capture, told the French Officers . " You have cut down the Tree, but its roots will rise again"
​

---